It has been a busy few weeks for me recently with travelling home to spend time with my family and starting my new job. I can't see my lifestyle slowing down for a little while longer either. At least until I have gotten used to everything. Due to things being up in the air this month I didn't want to over do it with my April TBR. So this month I am keeping it simple. And I mean real simple.
I have selected three books that I hope to read this month. Anything else on top of this will be selected randomly if and when needed.
I know it seems like such a waste of a TBR but sometimes a girl's gotta to do what a girl's gotta do. I know for a fact that if I went overboard with my TBR and I was unable to complete it I would be devastated.
So without further ado this is my April TBR (if we can even call it that):
The Summer Garden (The Bronze Horseman #3) by Paullina Simons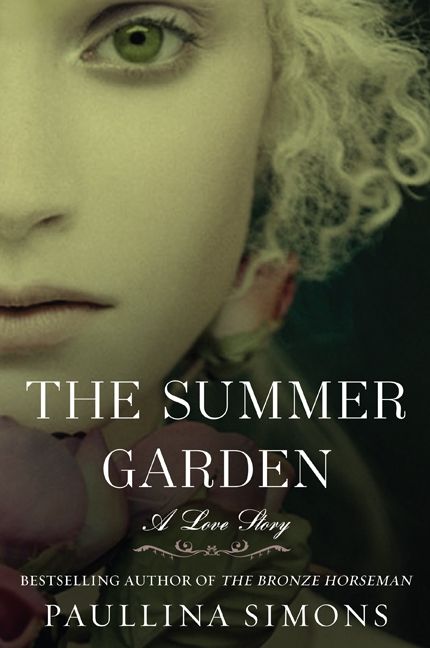 The Magnificent Conclusion to the Timeless Epic Saga
Through years of war and devastation, Tatiana and Alexander suffered the worst the twentieth century had to offer. Miraculously reunited in America, they now have a beautiful son, Anthony, the gift of a love strong enough to survive the most terrible upheavals. Though they are still young, the ordeals they endured have changed them–and after living apart in a world laid waste, they must now find a way to live together in postwar America.
With the Cold War rising, dark forces at work in their adopted country threaten their lives, their family, and their hard-won peace. To regain the happiness they once knew, to wash away the lingering pain of the past, two lovers grown distant must somehow forge a new life . . .or watch the ghosts of their yesterdays destroy their firstborn son.
The Summer Garden . . . their odyssey is just beginning.
I was supposed to start this last week but I hardly had a minute to myself.  When I did I can guarantee I was in bed trying to have an early night. Hopefully, I can finish this book this week. I mean I'm pretty sure I still have 650 pages to go.
Soul in Darkness by Wendy Higgins
People travel from afar to the small isle in the Aegean Sea hoping for a single glimpse of Princess Psyche. Their adoration for the mortal woman is so all-consuming that citizens begin to shower her with the very gifts and offerings they once left at the alter of Venus, goddess of love and beauty.
But gods are known for their jealousy.
Cupid, the god of love, takes pleasure in causing strife and mischief in the lives of humans. He uses love as a weapon, humouring in the weakness of people at the whims of their feelings. When his mother Venus approaches him about punishing the human girl who dares to steal her offerings and affections from the people, Cupid gladly accepts.
Psyche's punishment is to be given to a mysterious creature who only comes to her in the dark of night under the pact that she will never lay eyes on him. She is terrified of this stranger, who the oracle described as a serpent. Her mate, however, is masterful in his dealings with his bride. He takes his time, morphing her fears into different sensations completely.
Based on the Roman/Greek mythology of Cupid and Psyche by Lucius Apuleius, New York Times bestseller Wendy Higgins brings the tale to life, weaving layers that show exactly how a sacrificial lamb can be enchanted by an unseen monster.
I watched Jessica from Peace Love Books mention this book in one of her previous videos. I looked into it a little more and I'm intrigued to see how Higgins has worked with Greek mythology. Everyone knows I love a bit of history.
Lover Awakened (Black Dagger Brotherhood series) by J R Ward
In the shadows of the night in Caldwell, New York, there's a deadly war raging between vampires and their slayers. And there exists a secret band of brothers like no other – six vampire warriors, defenders of their race. Of these, Zsadist is the most terrifying member of the Black Dagger Brotherhood.
A former blood slave, the vampire Zsadist still bears the scars from a past filled with suffering and humiliation. Renowned for his unquenchable fury and sinister deeds, he is a savage feared by humans and vampires alike. Anger is his only companion, and terror is his only passion—until he rescues a beautiful aristocrat from the evil Lessening Society.
Bella is instantly entranced by the seething power Zsadist possesses. But even as their desire for one another begins to overtake them both, Zsadist's thirst for vengeance against Bella's tormentors drives him to the brink of madness. Now, Bella must help her lover overcome the wounds of his tortured past, and find a future with her…
I intended to read this last month but obviously I never got around to it. I am determined to get this book off on my TBR shelf this month. I'll see what all the fuss about with this series.
I told you. A short but very, very sweet TBR this month.
Lucy xx