I do love a good movie or tv adaptation and there are a few that I'm looking forward to over the next year or so. Here are just a few of them:
The Aftermath by Rhidian Brook
Hamburg, 1946. Thousands remain displaced in what is now the British Occupied Zone. Charged with overseeing the rebuilding of this devastated city and the de-Nazification of its defeated people, Colonel Lewis Morgan is requisitioned a fine house on the banks of the Elbe, where he will be joined by his grieving wife, Rachael, and only remaining son, Edmund.
But rather than force its owners, a German widower and his traumatized daughter, to leave their home, Lewis insists that the two families live together. In this charged and claustrophobic atmosphere all must confront their true selves as enmity and grief give way to passion and betrayal.
The Aftermath is a stunning novel about our fiercest loyalties, our deepest desires and the transformative power of forgiveness.
Now I know that this one has already been released in the UK. (I'm not sure about internationally but it is definitely out in cinemas here right now). I can guarantee that if I asked my other half to go to the pictures with me to see this film it would be a straightforward no. Nothing would persuade him. Literally. Nothing. It's one of those films that I'm probably going to have to wait to be released on DVD. I'm half way through the book so that will give me plenty of time to finish the book in time to watch the films.
After By Anna Todd
Tessa is a good girl with a sweet, reliable boyfriend back home. She's got direction, ambition, and a mother who's intent on keeping her that way.
But she's barely moved into her freshman dorm when she runs into Hardin. With his tousled brown hair, cocky British accent, tattoos, and lip ring, Hardin is cute and different from what she's used to.
But he's also rude—to the point of cruelty, even. For all his attitude, Tessa should hate Hardin. And she does—until she finds herself alone with him in his room. Something about his dark mood grabs her, and when they kiss it ignites within her a passion she's never known before.
He'll call her beautiful, then insist he isn't the one for her and disappear again and again. Despite the reckless way he treats her, Tessa is compelled to dig deeper and find the real Hardin beneath all his lies. He pushes her away again and again, yet every time she pushes back, he only pulls her in deeper.
Tessa already has the perfect boyfriend. So why is she trying so hard to overcome her own hurt pride and Hardin's prejudice about nice girls like her?
Unless…could this be love?
Now newly revised and expanded, Anna Todd's After fanfiction racked up 1 billion reads online and captivated readers across the globe. Experience the Internet's most talked-about book for yourself!
There was the time before Tessa met Hardin, and then there's everything AFTER … Life will never be the same.
I still haven't made my mind up about this series as I found so many issues with it. However, I am interested in how the adaptation has turned out. So I do intend to watch the film.
I still refuse to acknowledge that this series was created as Harry Styles fan fiction. I'm way too old for that!
Additionally, the film looks so cheesy in the trailer. And not in a good way. It's like they have tried to copy the 50 Shades adaptations and that were bad enough.
We shall just have to wait and see I suppose.
Release date: April 2019 (US) (UK) I'm unsure.

The Sun Is Also a Star by Nicola Yoon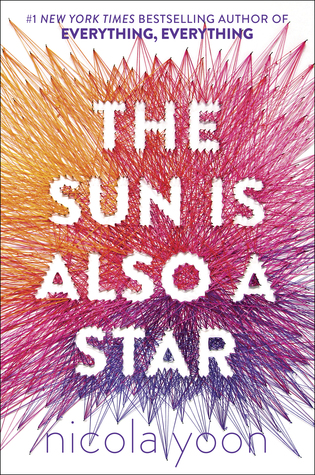 Natasha: I'm a girl who believes in science and facts. Not fate. Not destiny. Or dreams that will never come true. I'm definitely not the kind of girl who meets a cute boy on a crowded New York City street and falls in love with him. Not when my family is twelve hours away from being deported to Jamaica. Falling in love with him won't be my story.
Daniel: I've always been the good son, the good student, living up to my parents' high expectations. Never the poet. Or the dreamer. But when I see her, I forget about all that. Something about Natasha makes me think that fate has something much more extraordinary in store—for both of us.
The Universe: Every moment in our lives has brought us to this single moment. A million futures lie before us. Which one will come true?
There was something about this book when I was reading it. I just found myself really struggling with it. I'm sorry to say I can't tell you why either. I just haven't really thought about it. However, I always intended it give it another go. Then I heard that there was a film adaptation coming out and I feel like this maybe something I may enjoy more as a film.
Release Date: (US) May 17 (UK) I don't know
Little Women by Louisa May Alcott
Generations of readers young and old, male and female, have fallen in love with the March sisters of Louisa May Alcott's most popular and enduring novel, Little Women. Here are talented tomboy and author-to-be Jo, tragically frail Beth, beautiful Meg, and romantic, spoiled Amy, united in their devotion to each other and their struggles to survive in New England during the Civil War.
There is nothing much to say about this adaptation other than it is probably going to be amazing. It has a great cast. It is a fantastic story! It has all the feels. I am really looking forward to it. It is the perfect time of year for the release date too.
Release date: (US) December (UK) 17 January
There is no trailer at present.
The Secret Garden by Frances Hodgson Burnett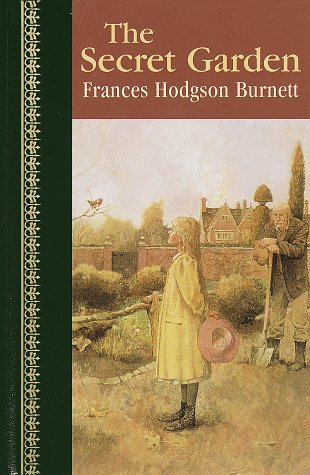 The plot centres round Mary Lennox, a young English girl who returns to England from India, having suffered the immense trauma by losing both her parents in a cholera epidemic. However, her memories of her parents are not pleasant, as they were a selfish, neglectful and pleasure-seeking couple. Mary is given to the care of her uncle Archibald Craven, whom she has never met. She travels to his home, Misselthwaite Manor located in the gloomy Yorkshire, a vast change from the sunny and warm climate she was used to. When she arrives, she is a rude, stubborn and given to stormy temper tantrums. However, her nature undergoes a gradual transformation when she learns of the tragedies that have befallen her strict and disciplinarian uncle whom she earlier feared and despised. Once when he's away from home, Mary discovers a charming walled garden which is always kept locked. The mystery deepens when she hears sounds of sobbing from somewhere within her uncle's vast mansion. The kindly servants ignore her queries or pretend they haven't heard, spiking Mary's curiosity.
I loved the 90s film adaptation growing up. It is something that I can sit and watch over and over when it is on. It reminds me of my childhood. I am quite looking forward to the new spin on it.
Release date: All I know is that it is due to be released in early 2020
There is no trailer at the moment.
P.S. I Still love you (To all the Boys I've loved before #2)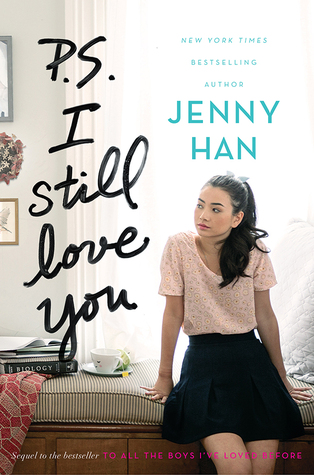 Lara Jean didn't expect to really fall for Peter.
She and Peter were just pretending. Except suddenly they weren't. Now Lara Jean is more confused than ever.
When another boy from her past returns to her life, Lara Jean's feelings for him return too. Can a girl be in love with two boys at once?
In this charming and heartfelt sequel to the New York Timesbestseller To All the Boys I've Loved Before, we see first love through the eyes of the unforgettable Lara Jean. Love is never easy, but maybe that's part of what makes it so amazing
I love this story and I really did love the adaptation Netflix released last year 2018. I thought they did a pretty good job. I am so looking forward for the second adaptation.
Release date: Sometime in 2020.
There is also no trailer for this one at this time.
Are there any adaptations that you are looking forward to seeing?
Lucy xx