Book: A Court of Frost and Starlight
Author: Sarah J Maas
Genre: YA Fantasy
Release Date:  1 May 2018
Pages: 250(ish)
My Rating:  2 Stars 
Feyre, Rhys, and their close-knit circle of friends are still busy rebuilding the Night Court and the vastly-changed world beyond. But Winter Solstice is finally near, and with it, a hard-earned reprieve.
Yet even the festive atmosphere can't keep the shadows of the past from looming. As Feyre navigates her first Winter Solstice as High Lady, she finds that those dearest to her have more wounds than she anticipated–scars that will have far-reaching impact on the future of their Court.
Review
So, it's time for me to actually write down my thoughts on Sarah J Maas' A Court of Frost and Starlight. People seem to be loving this book and honestly, I just don't get it. The last thing I want to do is offend someone who really enjoyed this book but each to their own. I was so disappointed with this book. There were so many problems with it and absolutely nothing happened.
I was expecting so much more from this story. Maybe it's because I have so much love for the series. From what I understood going into this story, it was a bridge between the old series and the upcoming new release. I thought everything would have been tied up and closed neatly in preparation for the next instalment. In my opinion this did not happen, and I am left feeling a little sad that Sarah's writing for the first time has made me feel blah. I don't even know what to call this mood that I am in.
At the end of A Court of Wings and Ruin I was a little sad that Feyre and Rysand's story had come to an end. After learning this novella was being released I was a little excited because I'd be getting a bit more from the two of them. Never in a million years did it cross my mind that it would get to the point where I am over them and their relationship. I think this book just took it too far.
I know this book is focusing on the end of the war and how the group are moving on with their lives and coping with the aftermath of everything but there are things that I'm really struggling to appreciate. Feyre's ongoing battle with having nothing to having everything got tiresome.  Additionally, Rysand's constant I'm horny attitude got on my nerves real quick. I'm all for a little smut but I didn't expect so much of it in a YA book. The worst thing is that it was cringeworthy and badly written. Especially in the later chapters. There was too much of and it was not needed.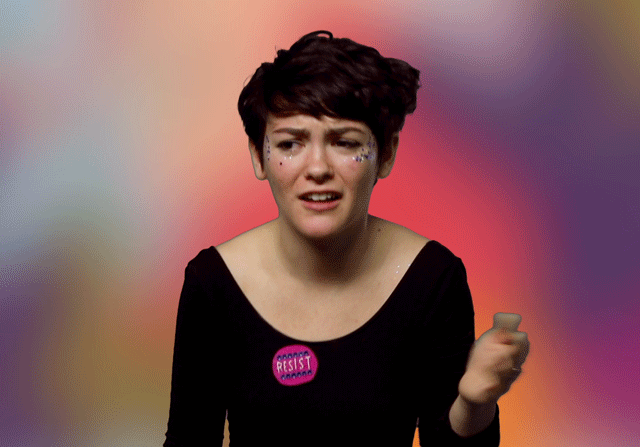 "Do you want to begin at the wall, or finish there?"
NO!!!!!!!!!!! In  a YA book I think things should be left to the imagination. Especially if it's badly written.
A part of the book that I hated involved Amren. Out of all the things we could have learnt about Amren from her past or currently life experiences Maas focused on her toilet habits. Since when has this been an interesting topic for anyone to discuss with their friends? Just no. That was a moment that could have easily been avoided.
Then there is Tamiln. Yes he's the villain. He did some horrible stuff throughout the other books and everyone hates him. We get it. He's lost everything. He's alone and he's clearly suffering. There was definitely no need for Rhysand to behave like he did.  I feel like this was taken way too far. Rhysand's behaviour was just ridiculous. there was no need for the gloating and the ongoing 'I want to kill him' attitude. I think it is time that Tamlin is forgotten about and just left alone. The story can continue quite easily without him.
The fact that Maas included so many different perspectives in such a short book was great. I was so pleased to find out that we would be able experience the thought process of other characters.  Like Cassian and Mor. However, this was ruined with the first person and third person switch over. I don't understand how it was okay for Feyre and Rhysand's point of views to be written in a first-person narrative, but all the other characters getting a third person narrative. I just feel that the book would have flowed so much better if everything was the same. It doesn't even matter which one. As long as it was the same the entire way through.
I feel like this book was pointless. The only positive thing to come out of this book was the teaser for the next instalment. After reading this book I'm actually relieved that Feyre and Rhysand's story is over. I don't think I can take any more of their relationship and point of view(s). We get it. They're mates. They're supposed to be together forever. It's so shitty that a short novella can ruin two characters that you used to love. Can we just pretend that I never read this so that they can just stay great?
I can't lie. It's about time something new came out that focused on the side characters. I will absolutely be reading the next instalment(s). I just hope that it isn't as forced and pointless as A Court of Frost and Starlight is.
The only reason this book got two stars was for the teaser at the end of the book. My fingers are crossed that the next book is an improvement.
Was anyone else as disappointed with this book as me?
Lucy
xx
You can follow me:
Twitter : Click here
Instagram: Click here